Beautiful husky/mal pup Sabrina in NE Oklahoma needs forever home asap
Look at this beautiful girl Sabrina.

If interested please contact us at FreedomsSongWolfRescue@gmail.com

She is a siberian husky/malamute mix, about 3 months old, with unusual markings. She has greenish-brown eyes - one eye has some blue.

Sabrina needs her forever home with a fenced yard and another dog for company would be wonderful. We have a short time to find her a suitable home.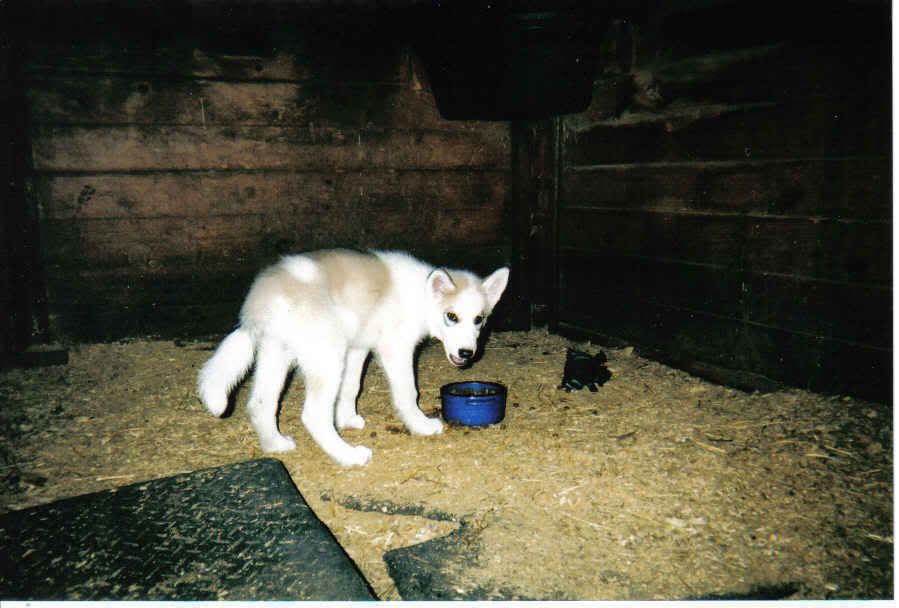 Even though the mission of our organzation is to rescue wolves and wolfdogs, we are helping with this girl because there aren't many husky/mal rescues in this area. We prefer to place her within a day's drive of Tulsa due to the expense of transport.

If interested please contact us at FreedomsSongWolfRescue@gmail.com
Terry & Karen Lilly

Freedom's Song Wolf Rescue
www. FreedomsSong. org
www. myspace. com/freedomssongwolfrescue

"Those who do what is right take good care of their animals..." Proverbs 12:10